Hawaii – 'Imiloa Astronomy Center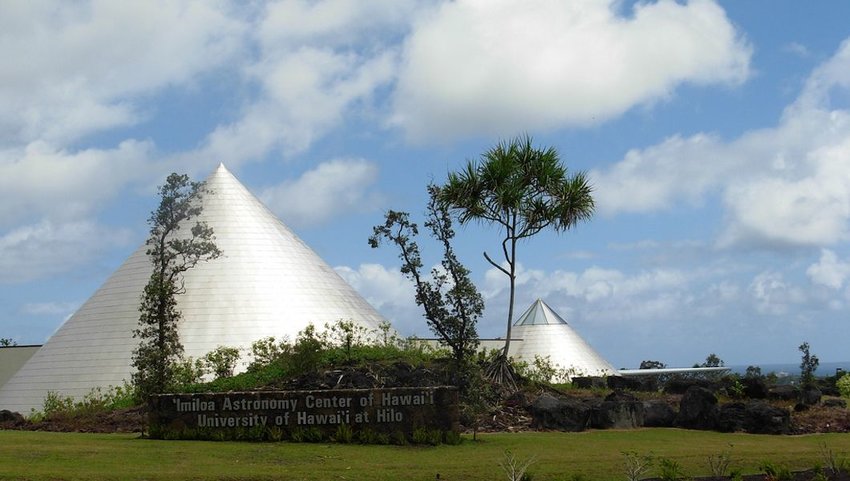 Between the research at the University of Hawaii and the amazing observatory complex atop Mauna Kea, Hawaii is world-renowned for its astronomy facilities. And if you can't make it to Mauna Kea's 13,000-foot summit for stargazing, 'Imiloa Astronomy Center is the next best thing. From the history of Polynesian star navigation to astronomy's current scientific developments, spending a day learning about the stars is the perfect break from your tropical vacation.
Don't miss: Catch a show at the planetarium to learn more about the solar system. Film titles include Skies Above Hawaii, Awesome Light: Chasing Celestial Mysteries and We are Aliens!
#BestValueVacations Since 1985
#JessKalinowsky JESS@FriendsTravel.com 24|7|365
#DiscountAirfaresWorldwide First Business Coach
THE #BestValues #Tours, #Hotels, #Resorts,
#Villas #SmallShipCruises #RiverCruise
#RiverBargeCruises #TrainVacations and more.
#DestinationWeddings #Honeymoons
#Anniversaries #Birthdays #Celebrations Just For You!
#FriendsTravelWestHollywoodCa90069 GOOGLE US!
Leading Hotels of the World
Globus Brands – Land Tours and River Cruises!
Globus Cosmos Monograms Avalon River Cruises
http://tinyurl.com/3yc6rvo
#FriendsTravelWestHollywoodCa90069 strongly recommend 'cancel for any reason' health,
accident and travel insurance to protect your investment.
http://www.travelinsurancecenter.com/?affiliate=FriendsTravel
http://www.travelcell.com/tcap.asp?ag=FTCA
Be sure to ask about your $25.00 per person discount for any international travel reservations! 
Or leaving 48 States soil.
#FriendsTravelWestHollywoodCa90069 is committed to providing the sophisticated traveler with a luxurious, gracious and authentic exposure to the world of travel, Friends Travel's mission is to conserve the countries natural and cultural heritage, protect resources and endangered environment and to sustain and enrich indigenous rural communities.